Food Network
2019 Summer internship
Overview
As part of my internship with Discovery Inc., I worked on a new app which launched late October this year, called
Food Network Kitchen
. I worked extensively on the payments component of the app, taking on full design responsibilities under the guidance of my supervisor, the Creative Director of Food. I also worked closely with the Design Director and VP of Product during my time with Discovery.
Project Duration: 2 months
Skills Demonstrated
Sketch
Proto.io
Invision
Zeplin
Research
Competitive Analysis
Adobe Photoshop
Adobe After Effects
Teamwork
Collaboration
Communication
Presentation Skills



How can we design a system that makes
paying for a subscription easy and enjoyable?

Our Tenets: Frictionless to subscribe and easy to use on any device.



Ideation + Design
Initial Proposal
New user flow (with change payment)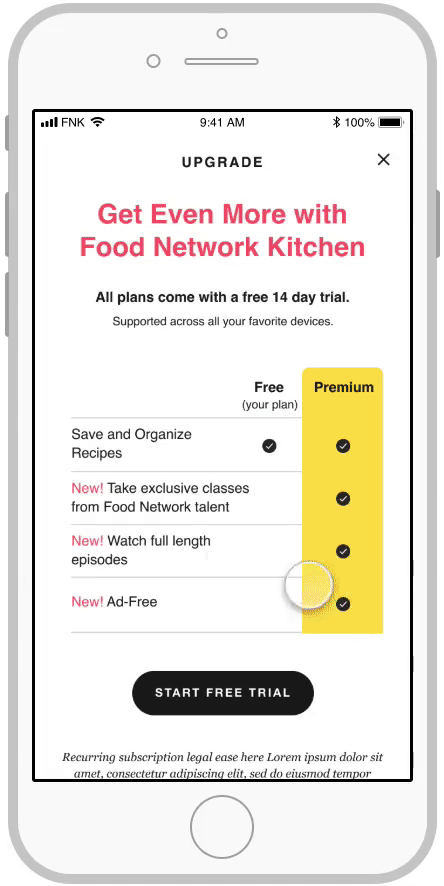 Free member log in flow (with change subscription)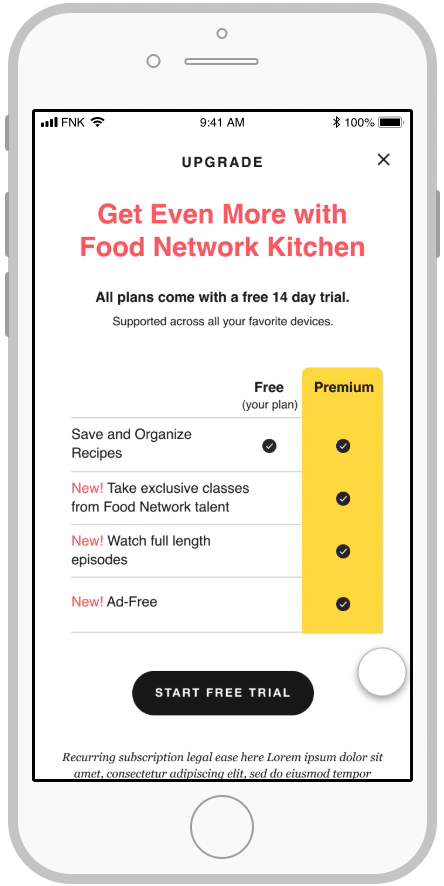 Free member forgot password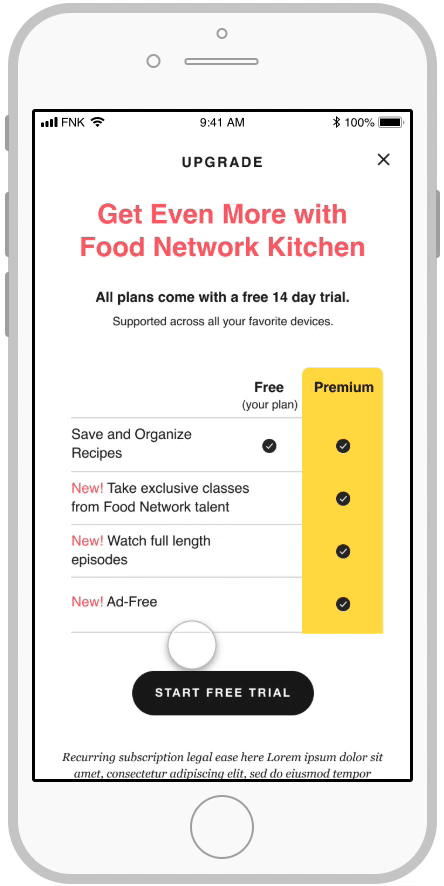 iOS in-app pay